PASSENGER held its second progress meeting in person on 29-30 June 2022 in Berlin, back-to-back to the EIT Expert Forum and the "Magnets Matter" workshop.
At the start of the second year into the project, a considerable part of partners' activities focus on developing two types of precursor material that could substitute permanent magnets containing rare-earth elements (REE) with elements based on natural resources abundant in Europe: Mn-Al-C alloy and Ferrite. In this second progress meeting, partners provided feedback on their own progress and discussed how to improve their collaboration and the overall development of the precursor material.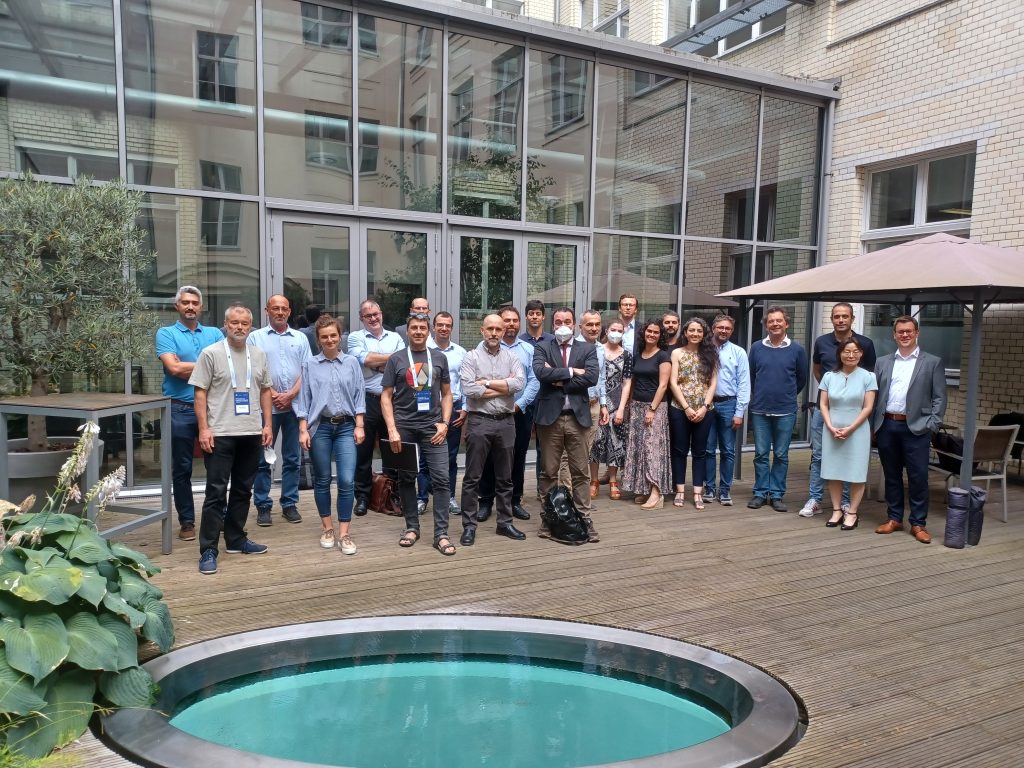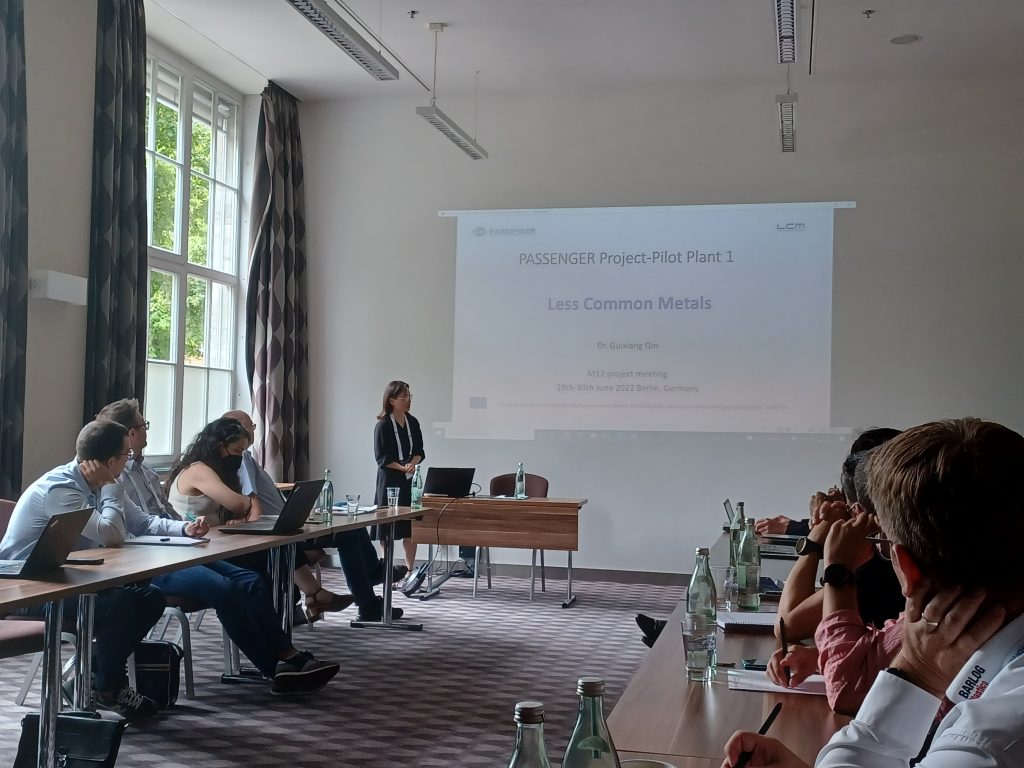 Developing Mn-Al-C alloy
Starting with the Mn-Al-C alloy, LCM presented their process for the fabrication of cast pure 𝜏-phase Mn-Al-C alloy, as well the collaboration with the University of Birmingham to fabricate the alloy by strip-casting. The cast alloys prepared by LCM have been sent to TUDA, IMDEA and MBN for characterization and further processing. MBN then presented new results regarding the High Energy Ball Milling (HEBM) performed on the powders prepared by LCM. The preliminary trials on the extrusion of the 𝜏-phase Mn-Al-C powders require further tests. IMDEA showed the results obtained after performing flash-milling experiments on the milled powders prepared by LCM, detailing the analysis of the morphology, the content of the different crystallographic phases and the magnetic properties of the processed powders, before and after the thermal treatment. TUDA detailed the scientific and technological challenges related to the development of suitable properties of the Mn-Al-C alloy, specifically considering the formation of secondary phases, the need of avoiding (or reducing) the twins, and dislocations. Finally, METALPINE presented the progress made in the production of metallic powders by gas-atomisation technique.
To summarise partners' progress on the development of this precursor material, partners then discussed in a roundtable the possibilities to further improve the Mn-Al-C powders' properties, as well as partners' specific requirements.
Developing Ferrite
ILPEA presented the results on the milling and sintering of two types of ferrites, exploring of magnet properties of final sintered magnets. MBN presented the results from their trials to replicate IMDEA's flash milling in larger quantities for the ferrites provided by ILPEA. IMDEA the presented the characterization of powder produced by MBN ball milling technique and IMDEA's flash milling.Finally, JSI presented its first results of TEM measurements.
Integrating precursor material into magnets
Looking ahead, producers and integrators discussed their needs and the best way forward.
The annual meeting also covered progress on work packages covering sustainability, techno-economic, health and safety assessment of raw materials, including testing recyclability, activities focusing on disseminating the projects' results, their industrial exploitation, pilot replication and commercialization.
Many thanks to partner EIT for hosting this meeting!