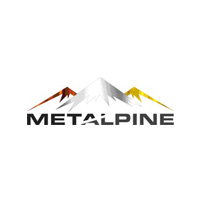 METALPINE GmbH, in Austria, has been developing processes for the production of metal powder since 2011.
Over the past 4 years, METALPINE (Formerly HTM – hightech metal ProzessentwicklungsgesmbH) has developed and industrialised energy-efficient processes for powder production from a semi-finished product. These high-quality products (high purity, spherical, pore-free and agglomerate-free) find their applications in various additive manufacturing processes.
In PASSENGER, Metalpine applies their expertise in producing metallic powders for developing the powder production process on an industrial scale of Mn-Al-C alloys by gas-atomization technique.
With its two locations – industrial production in Graz, pilot plant in Niklasdorf – METALPINE GmbH is able to atomize almost any metal alloy, to date powders based on titanium, iron, nickel, copper, aluminium and also produce refractory metals.
The pilot plant in Niklasdorf (Figure 1) is operated to produce new alloy compositions and address technical development issues. The associated screening plant (Figure 2) and the state-of-the-art inert gas classifier (Figure 3) enable to adjust particle size distributions. They also have the corresponding laboratory infrastructure for powder characterisation. Figure 4 shows a powder particle from the standard portfolio in its delivery state.