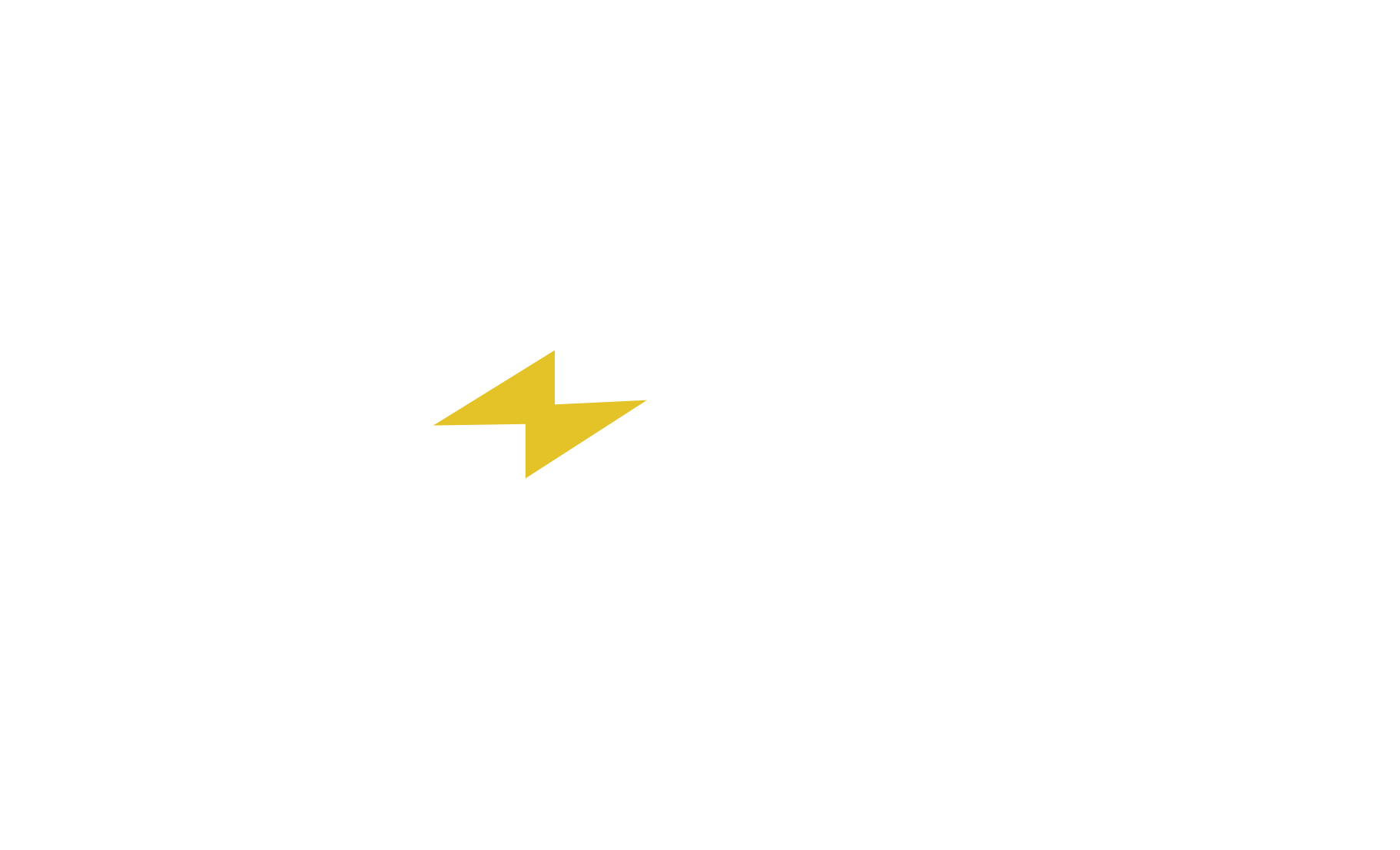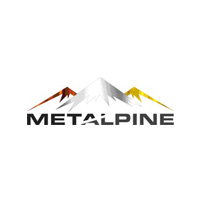 This pilot plant is led by PASSENGER's partner METALPINE. METALPINE GmbH is a producer of spherical, pore-free, and satellite-free metal powders. With their unique inert gas atomization technology, they are able to produce almost any metal alloy. Their standard program comprises copper alloys, stainless steels, nickel-based alloys, titanium alloys and molybdenum. With state-of-the-art classifiers and screens, the particle size distribution of the powders can be adjusted to various customer requirements.
In PASSENGER, Metalpine will apply their expertise in producing metallic powders for developing the powder production process on an industrial scale of Mn-Al-C alloys by gas-atomization technique.
Innovation: industrial production of Mn-Al-C powder
​
The Mn-Al-C powder is not yet produced at the industrial level. However, previous research conducted by PASSENGER's partners shows how the material is ready for industrial implementation: IMDEA (combining gas-atomization and their self-developed flash-milling technique under both EU projects and an industrial contract on Mn-Al-C) and TUDA (casting technology) have shown the maturity of this permanent magnet material, ready to go to industry.
METALPINE (specialised in metal powder production by gas-atomization) and LCM (world leader in the manufacture of alloys by casting technologies) will work together with IMA and TUDA towards the upscaled fabrication of the Mn-Al-C alloy. 
METALPINE's pilot plant in Niklasdorf is operated to produce new alloy compositions and address technical development issues. The associated screening plant and the state-of-the-art inert gas classifier are in place to adjust particle size distributions. They also have the corresponding laboratory infrastructure for powder characterisation.

One of the major tasks led by METALPINE and LCM will also be identifying the best suppliers for these elements among their existing suppliers or finding new ones. The selection will then be taken on the basis of suppliers' reliability, location, and fair price.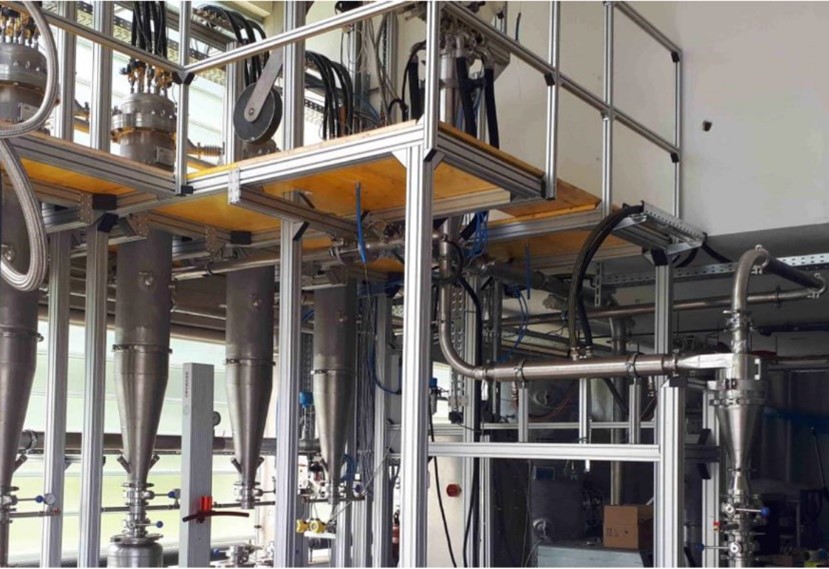 METALPINE Pilot Plant for the production of Metal Powder via Inert Gas Atomization (<20kg melt / hr)
Material synthesis: Production of metal powder via inert gas atomization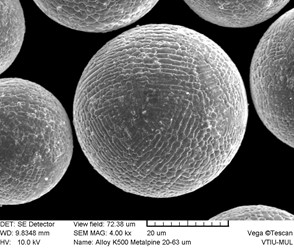 Powder particle standard scale after screening and classification, (c) Metalpine
METALPINE's gas-atomisation will provide quasi-spherical particles with a controllable particle size distribution (< 100 microns) by varying the processing parameters (gas pressure and ratio of gas to metal mass flow).
The quasi-spherical shape and the possibility of controlling the particle size will be important for the optimised fabrication of fully dense magnets by hot-deformation that will be led by WILO.
The casting of Mn-Al-C alloy followed by crushing and milling will result in irregular shape particles of about 100 microns. These characteristics will be suitable for the fabrication of magnets by IMA and KOLEKTOR.
Subscribe to our newsletter to receive the project's
lastest news, development and results.