Rare earth-free permanent magnets are integral to the PASSENGER project. In this blog post, Alberto Bollero, former coordinator of the project, has answered six essential questions, providing a clear grasp of their importance and potential impact while explaining PASSENGER's latest advancements.
What are rare earth-free permanent magnets, and why are they important?
Rare earth-free permanent magnets are magnets that don't rely on rare-earth elements. They're crucial because they offer a more sustainable and cost-effective alternative to traditional magnets, which depend on scarce and expensive materials. These magnets can have a significant impact on multiple industries and help address pressing global challenges, such as reducing greenhouse gas emissions and achieving sustainability goals.
What are the PASSENGER prototypes that integrate rare earth-free permanent magnets and what makes them significant?
PASSENGER has successfully developed and tested two prototypes: an e-scooter and a water pump system, using permanent magnets with no content of rare-earths. Both were entirely manufactured in Europe, from the raw materials to the fabrication and product integration.
These prototypes are closely related to two critical sectors for Europe: e-mobility and water management. The project's focus on these areas aligns with the EU objectives to reduce greenhouse gas emissions and address water-related challenges. This achievement plays a crucial role in PASSENGER, as it actively supports the European Commission's Critical Raw Materials Act, diminishing our reliance on external sources.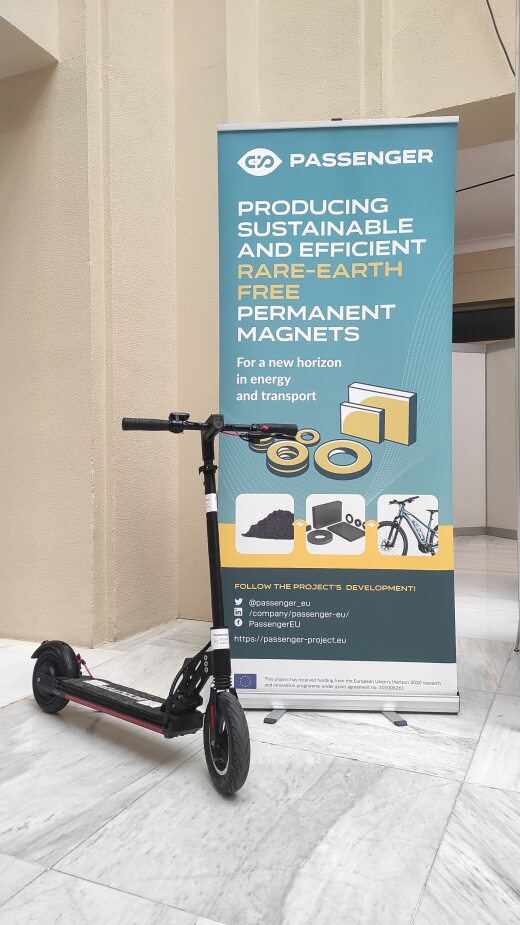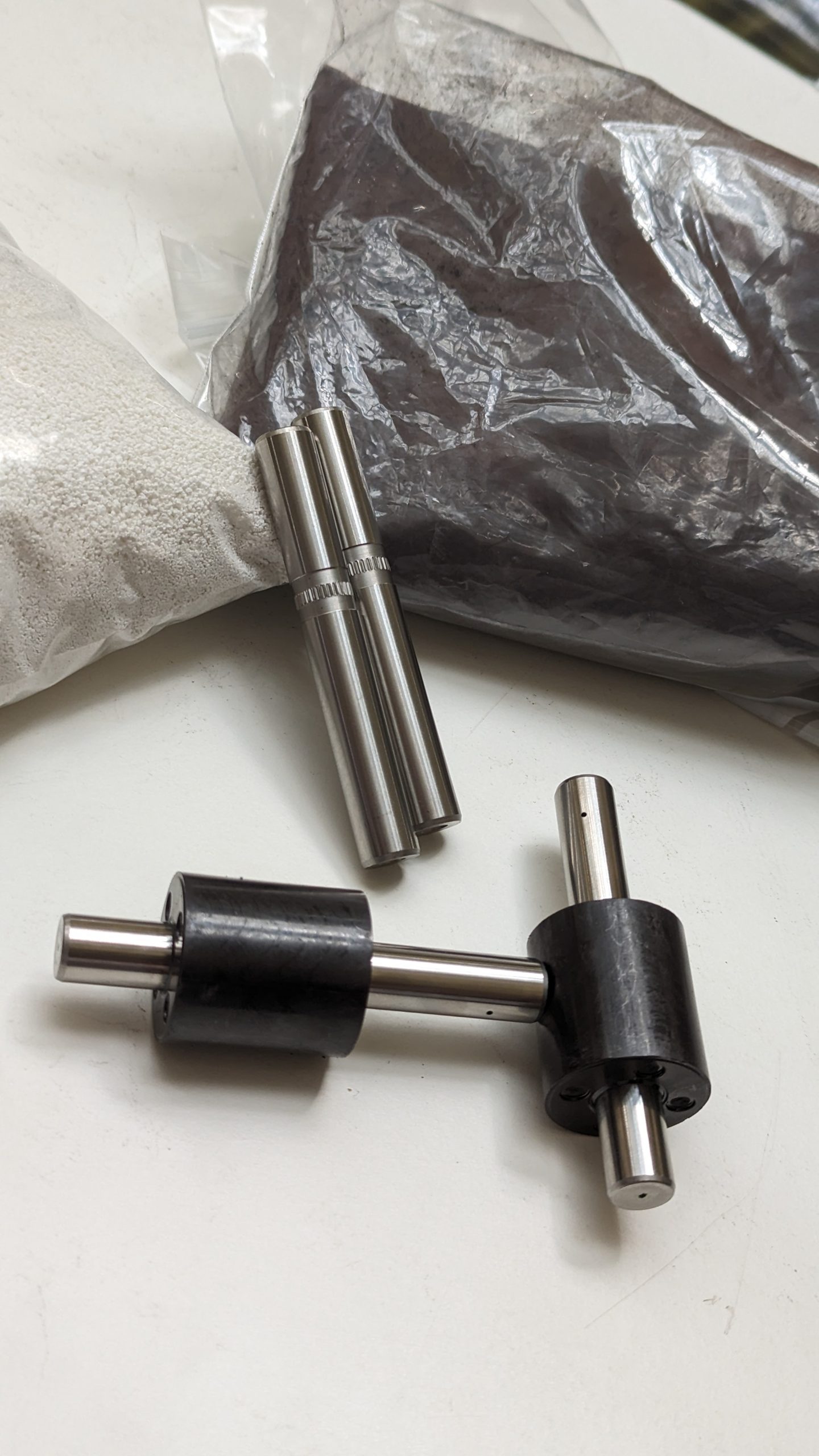 How was the development and production of PASSENGER magnets achieved, and what are their performance characteristics?
These magnets are made from improved strontium ferrite, with no use of critical and more expensive materials (such as cobalt and lanthanum), and based on raw materials widely available in Europe. 
They resulted from collaborative efforts among all project partners. IMDEA Nanociencia (Spain) and ILPEA (Italy) worked together in the development of this improved material along with TU Darmstadt (Germany) and Jožef Stefan Institute (Slovenia). Fabrication of the magnets was carried out by Kolektor (Slovenia) and Ingeniería Magnética Aplicada (Spain). Integration of the magnets in the rotor of the final products was done by WILO (Germany) for the water pump system and by Tizona Motors (Spain) for the e-scooter. Remarkably, in both cases, the motor achieved comparable performance to conventional motors that rely on rare earth-based magnets, in terms of torque, speed, and efficiency. This was possible by working on the optimization of the whole product to exploit the full potential of the novel magnets.
How do rare earth-free permanent magnets work, and what sets them apart?
Rare earth-free permanent magnets offer several advantages over conventional rare earth-based magnets. Firstly, they are more sustainable because they use materials like iron, strontium, manganese, aluminum, which are widely available in Europe and have a lower environmental impact during production. On the contrary, conventional rare-earth elements are frequently monopolized by some countries and they are challenging to extract and refine without producing a significant environmental impact,
Secondly, they are cost-effective, as they do not rely on expensive rare earth elements and do not require additional coatings for corrosion protection, making them more affordable. Rare earth-free magnets are anticipated to be more economically viable than rare earth magnets, particularly as production scales up.
Moreover, these magnets can deliver comparable or even superior performance in various applications due to their higher corrosion resistance and better behavior under increased operation temperatures.
Where can we use rare earth-free permanent magnets today?
The applications are diverse. For example, in water management systems the use of ferrite magnets reduces the carbon footprint. It also makes water pumps more affordable, given that the price of ferrite magnets is significantly inferior to that of rare-earths. In the realm of e-mobility, they can power greener transportation solutions, like e-motorbikes, e-scooters and other components of electric cars. Additionally, rare earth-free permanent magnets can have wide-ranging potential applications in electronics (smartphones, computers) healthcare (medical equipment), and more, all contributing to a greener and more accessible future.
What are the next steps for the PASSENGER project in terms of developing rare earth-free permanent magnets, and what are the challenges that still need to be addressed?
PASSENGER project has already demonstrated the scalability of improved strontium ferrite through the industrial production of several tons of this material, without any increase in the CO2 footprint in comparison with the production of traditional ferrite (already significantly lower than the CO2 footprint of rare-earth magnets). The next steps for PASSENGER include reducing the environmental impact in production to the minimum, as well as developing new and improved rare earth-free magnetic materials based on manganese. Additionally, PASSENGER will be testing and validating rare earth-free magnets in a wider range of applications, working closely with research and industry partners.
Challenges still exist in scaling production of novel materials, improving existing materials, and ensuring reliability and durability across various applications. On top of these exciting challenges, PASSENGER's commitment to sustainable technological advancements, particularly in electromobility, remains steadfast. Effective collaboration among stakeholders will play a crucial role in achieving our goals for the benefit of European citizens.